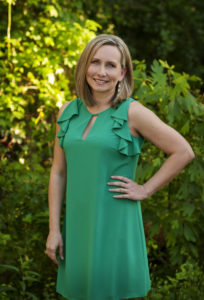 Welcome to the Junior League of Longview!  
Since 1940, the women of the Junior League of Longview have been committed to addressing the most pressing issues facing our area.  As an organization, we are committed to promoting voluntarism, developing the potential of women and improving communities through the effective action and leadership of trained volunteers.  We have a deep and rich history of serving the needs of the Longview community, and are proud to continue that commitment as we embark on our 81st year of service.
Are you a woman with an interest in civic engagement, leadership opportunities, and a desire to "be a part of the solution?"  Do you like to roll up your sleeves and get to work? Do you value friendship, camaraderie, and the support of a network of other like-minded women?  
If so, please join us!  We welcome all women who value our mission, and are committed to fostering a diverse and inclusive environment.
Are you an organization looking for a community partner?
Please reach out! We love to work with other nonprofits and organizations.
Interested in supporting the Junior League of Longview?  The efforts of the Junior League are made possible not only by the amazing efforts of our volunteers, but also by the generous support of donors through our annual funding campaign.   100% of all donations made through our annual campaign are placed right back into the community through our signature programs School Supply Train, Poverty Conference, Girl Talk, and Skills for Success.  We also routinely provide grants and other support throughout the community.
The community further contributes to the league through participation and support of our annual race Monster Dash, happening virtually this year!
I encourage you to learn more about the Junior League of Longview by exploring our website for information about the numerous contributions we have made to our community over the years.  We would love to have you become a member of the Junior League of Longview, run at the Monster Dash, or donate to our funding campaign!
It is an honor to serve as the President of the Junior League of Longview this year.  I look forward to working with our members and supporters to make lasting change in our community.
With love,
Kendrah Beall Tennison
President, 2021-2022