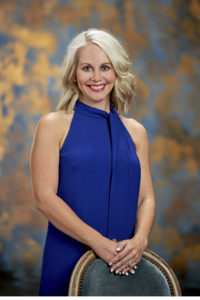 Welcome to the Junior League of Longview's 2022-2023 year!  
I am honored to serve as the 83rd President of the Junior League of Longview and to join the sisterhood of women who have served before me.
As I reflect on the past year as we emerged from the pandemic, I am thankful for the camaraderie our organization has gained while volunteering with a common purpose. With our volunteer service hours, we found new colleagues, community partnerships, support systems, and friends.
I encourage you to celebrate our rich history as we facilitate the 30th annual School Supply Train this summer. In early 2023, we will have a Charity Ball. In keeping with tradition, it will be held at the same location as the very first Junior League Charity Ball 68 years ago!
Then, in the Spring, we will gather to empower the future leaders of our community with the 2nd annual Girl Empowerment event. We truly have a lot to look forward to.
The wonderful thing about the League is that it is a great place to learn, grow, and be challenged while offering accountability, encouragement, and grace. We are all on this journey together, and I look forward to serving with you.
Sincerely,
Kelly Belt
President, 2022-2023